Our 4 guest rooms are located in an old saintongeaise house going back to two centuries with a close & raised park of 2 hectares.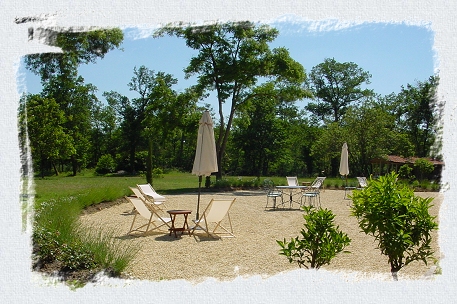 A hugh terrace to relax in front of the park
A big living room with board games, books and magazines.
A big dinning room with its large common table.

Friendly welcome and very comfortable holiday accommodation, exclusively for non-smokers.

© Copyright closdescharmes.fr - C. Viltange - Webmaster: E. Nadaillac

Toute reproduction totale ou partielle du site, des textes, images ou photographies, par quelque procédé que ce soit,
est interdite et constituerait une contrefaçon sanctionnée par les articles L 335-2 et suivants du Code de la propriété intellectuelle.